Shiraz is one of the places we liked most in Iran. We happen to stay in Golshan hotel which is located very central and in walking distance to several main sights. Nasir al-Mulk mosque is the most amazing of all of them. It may look pretty simple and similar to all other mosques if you visit it in a wrong time.
It may look pretty simple and similar to all other mosques if you visit it in a wrong time. The architecture and decoration are similar to all other mosques in Iran with colored tiles, vaults, walls and ceilings.
Most probably you will not be much impressed if the timing is wrong. If you come late in the morning or during the day Nasir al-Mulk will look as any other mosque you have seen so far.
But if you are not lazy and wake up early you will catch the most amazing view I have seen in mosques in Iran. Mara says that I am crazy, because I always want to wake up early and to reach sights early to have good light for pictures. I guess I am but this definitely pays off.
The distinctive feature of Nasir al-Mulk is its colored windows along one of the walls which faces the East.


If you come a bit later, like after 9.00-10.00 the sun will be already quite high and the colored light will have just small colored prints on the floor close to the big windows.
But if you come early, sometime before 8.00 you will have the most amazing view of this mosque. The sun is still pretty low at this time and the whole room is filled with colored light.
Usually there are not visitors at this time and most probably you will be left alone to admire the amazing play of lights on the floors, walls and columns.
You should take your time to enjoy the morning solitude in this amazing place. This is something you will not forget.
I have seen quite many mosques but this one surpasses many of them if visited at the right time. It is not as big or magnificent as Shah Cheragh or some of the mosques of Istanbul, Damascus or Isfahan. But it is definitely one of the most outstanding ones.
And a short video to sum it all up:
So my advice – wake up early, take a taxi if you live far and visit Nasir al-Mulk in the early morning.
The entrance fee is 15 000 Rials (as of Oct 2012) but I bribed an old lady by giving only 10 000 Rial and not taking a ticket ;-)
What other outstanding mosques have you visited? Which one did you like the most?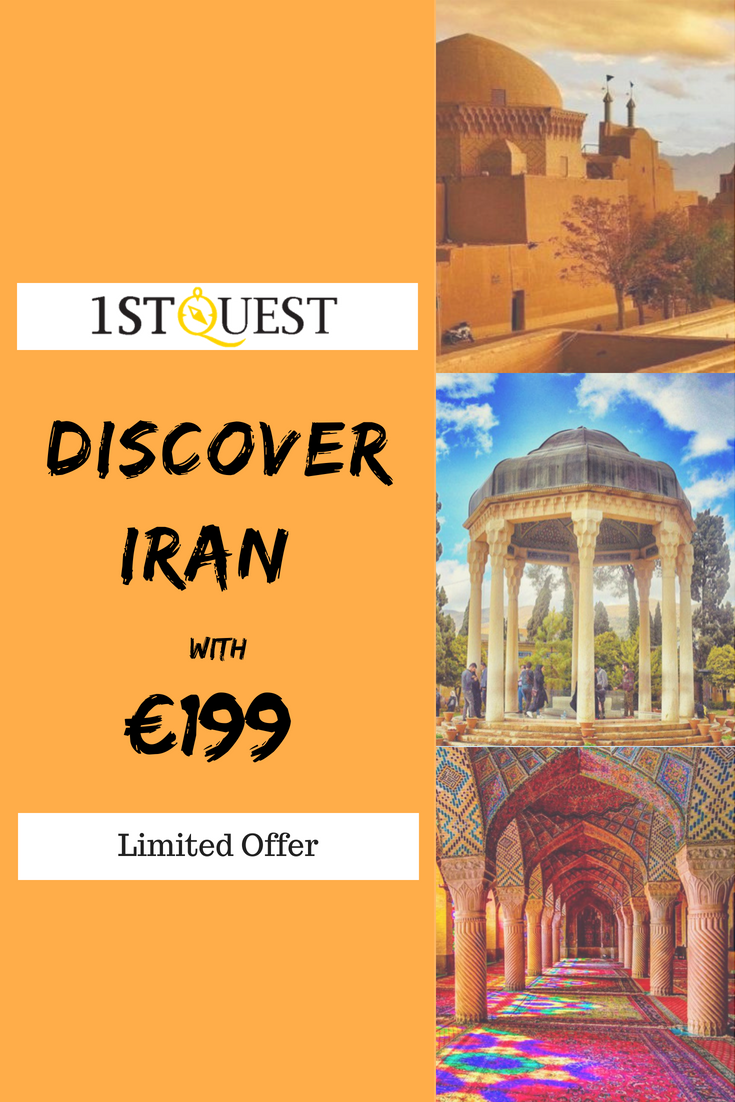 Iran Visa, with Only € 29
get your Iran Visa with just a few clicks
Iran Travel Insurance, with Only €15
Secure your trip and be ready for the unexpected!